Board Of Directors & PathForward Team
PathForward Board of Directors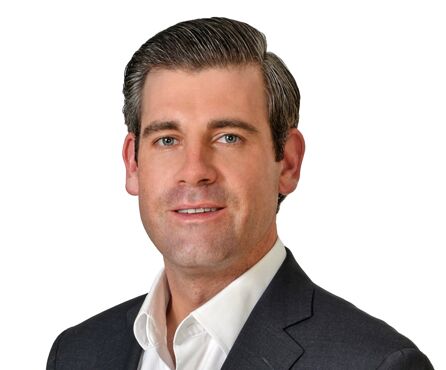 Tim Denning
Chair
Tim is the Vice President of Ultratech Capital Partners, a Damazein company.  Ultratech provides flexible capital to innovative technology enterprises developing software, systems, and processes deemed essential for long term national security.  Previously, Tim led STG Group's (OTCQB:STGG, since acquired by SOSi), Strategy and Business Development functions as the Vice President of Business Development.  As the lead for BD at the $200M+ Government Integrator, Tim oversaw all aspects of the organic growth strategy and business development, leading a team of nearly 20 professionals. 
Read More
Tim also had executive roles at L3 Communications, DSA, and SMDI. Tim is engaged in a variety of service-oriented endeavors.  His service to the nation includes his Commission as a US Naval Reserve Supply Officer.  Active in service to his community within the Arlington and greater DC area, Tim is a Graduate of Leadership Arlington's Signature Program.  He was named in 2016 as a DMV 40 Under 40 by the Leadership Center for Excellence. He also serves as Chair of the Arlington County Community Development Advisory Committee (CDCAC), is a Commissioner of Economic Development (EDC) for Arlington County, and is on the Board of the Animal Welfare League of Arlington (AWLA).
Tim completed a Doctorate in Public Administration at West Chester University, PA. He also has an MBA in Finance, and MA in Contracts and Procurement Management from the University of Virginia, an MA in Political Science from Lehigh University, and a BA in Psychology from Johns Hopkins University.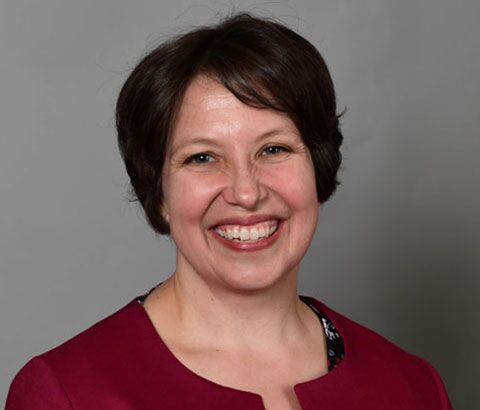 Jenny Roberts
Vice Chair
Jenny Roberts serves as Vice President for the Naval Sea Systems Command, Chief of Naval Operations and Fleet Account, responsible for more than $100 million in annual revenue. Jenny's team provides IT and subject matter expertise plus integration support to NAVSEA PEOs, the public shipyards, Navy Personnel Command, Naval Education and Training Command, Navy's data environment, North Atlantic Treaty Organization (NATO), and NAVSEA Logistics, Maintenance, and Industrial Operations.
Read More
Prior to joining SAIC, Jenny was the Division Director for Strategy, Integration and Investment in Northrop Grumman's Maritime/Land Systems and Sensors Division. There she identified and executed cross-company synergies to provide greatest mission impact for effective, sustained growth.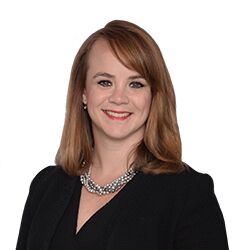 Meredith Schramm-Strosser
Treasurer
Meredith Schramm-Strosser, an associate in Washington, D.C., represents business leaders in state and federal court, and before administrative agencies such as the Equal Employment Opportunity Commission and state and local human rights commissions. She has experience in the local, state, and federal employment laws that affect day-to-day business, such as the Family and Medical Leave Act (FMLA), Title VII of the Civil Rights Act of 1964, the Fair Labor Standards Act (FLSA), and the Americans with Disabilities Act (ADA), as well as more specific whistleblower statutes such as the False Claims Act (FCA). 
Read More
Meredith also conducts internal investigations and performs due diligence to assist companies in reaching their employment and labor goals. Meredith started her career representing individual employees, both in the employment and whistleblower context. This experience gives Meredith a unique insight into how to prevent, approach and resolve employment issues in an effective manner.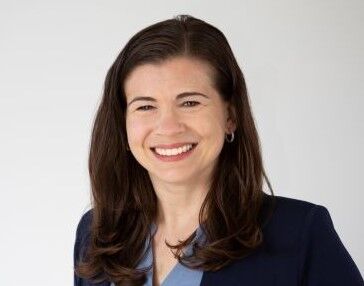 Jeanine Finch
Secretary
Jeanine Finch is an External Affairs Manager for Northern Virginia at CareFirst BlueCross BlueShield. She excelled in the first 10 years of her career in local government in constituent services for residents and businesses and in process improvement. Expanding on her growing expertise in serving others, Jeanine also supports a number of local non – profits including PathForward and Aspire! Afterschool Learning. 
Read More
In her current capacity as an External Affairs Manager, she works with jurisdictions in Northern Virginia to improve health equity and accessible, affordable, high – quality care. Jeanine believes in hard work, transparency, equity, and community collaboration.
Jeanine is owner of a local photography company, Finch Photography, a graduate of George Mason University, and a resident of Arlington's Green Valley Neighborhood with her partner Ivan and their dog, Opal.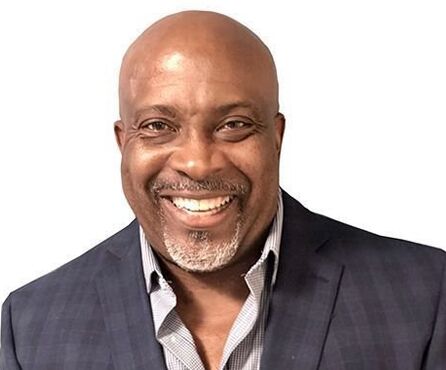 Tracy Edwards
Tracy Edwards is the Managing Principal at Sterling Commercial Real Estate Services, specializing in Multifamily sales and land acquisition for development in VA and DC for the past 13 years. Growing up in a close knit family, he saw the importance and the effects of helping others. Since then, he has been a lifelong advocate of helping those in need and wondered how he could make a difference. Mr. Edwards jumped at the opportunity to join the Board of Directors of PathForward because it was the perfect calling for him.
Read More
Serving PathForward gives him the avenue to help others while creating positive change in the community. Helping people and making life better for others is a collective effort and he is just happy to do his part.
Tracy Edwards is a native of Alexandria, VA and currently resides in Alexandria, VA. Mr. Edwards studied at The College of William and Mary and is licensed in real estate in VA and DC. In his spare time he enjoys reading, writing, working out and playing tennis.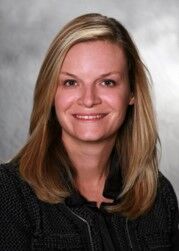 Molly Grover
Over the past 19 years, Molly has been helping clients plan & execute strategies to transform their Sales, Service and Marketing processes – by designing and implementing solutions that drive revenue growth, go-to-market agility, and operational efficiency. She specializes in working collaboratively with clients to plan strategies that help transform the front – office and back – office administration processes and organizations – by focusing on the 'core' and designing and implementing solutions that enhance employee and customer experience.
Read More
Molly is passionate about mentoring individuals and has spent over 2 decades coaching people towards personal and professional growth.
Molly resides in Arlington with her husband, stepdaughter and pandemic puppy.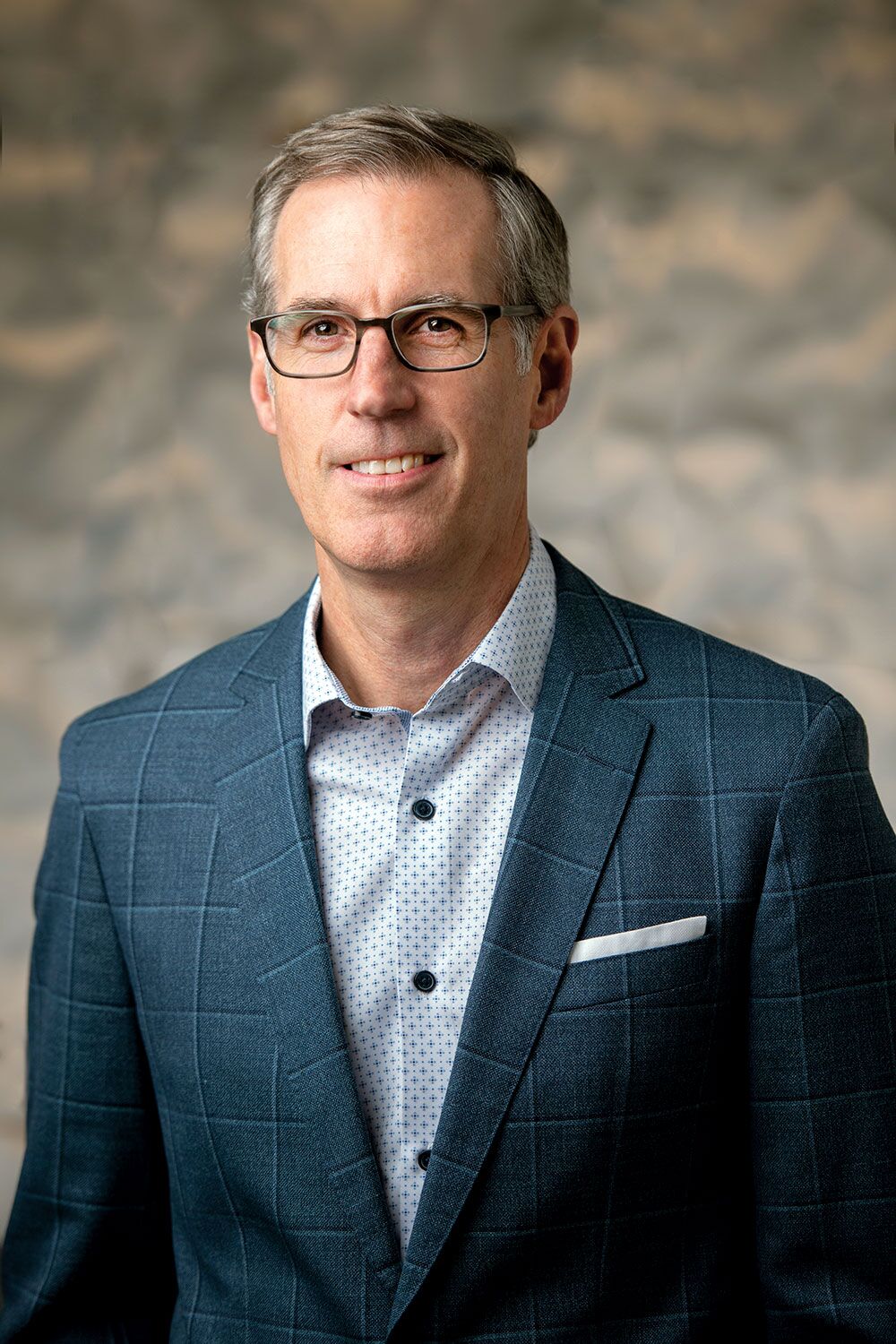 Greg Hamilton
Greg Hamilton is the publisher and co-founder of Arlington Magazine. He has more than 25 years of experience in magazine publishing and digital media. Prior to launching Arlington Magazine, Greg was the chief marketing officer for Congressional Quarterly. He also held senior management roles at Atlantic Media and SmartBrief. Greg earned his MBA from Georgetown University and his undergraduate degree from the University of Richmond. 
Read More
He is active in the community and serves (or has served) on the boards of PathForward, the Leadership Center for Excellence (formerly Leadership Arlington), the Arlington Chamber of Commerce, the Arlington Community Foundation and YMCA Arlington. He is also a 2014 graduate of Leadership Arlington and serves on the Arlington Free Clinic's special gifts committee. Greg and his wife Maureen live with their three daughters in the Tara-Leeway Heights neighborhood.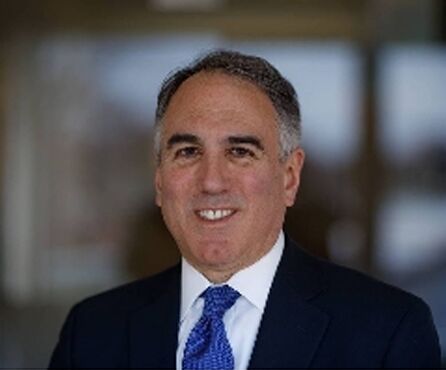 Paul Kinyon
Mr. Kinyon is a senior vice president at Bank of America responsible for serving the needs of best-in-class commercial real estate companies, private equity funds and selected publicly traded REITs headquartered in Washington, DC, Virginia, and Maryland. In this executive role, he leads Bank of America client teams to offer creative thinking and guidance that delivers winning solutions to help companies execute on their business plans.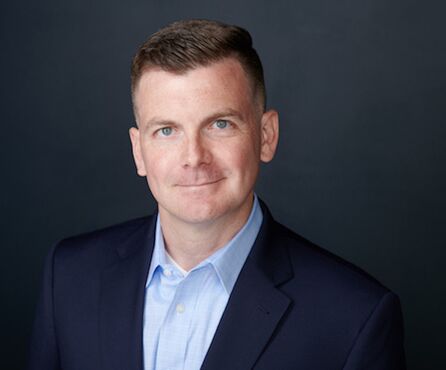 James Meenan
James is the Director of Case Management and the Out-Patient Lab at Virginia Hospital Center in Arlington, VA. He supports his teams in the day-to-day operations of direct patient service and is accountable for utilization management, readmissions, discharge planning and social services throughout the 400-bed hospital. James and his team work closely with local community partners to meet the needs of our neighbors.
Read More
James lives in Arlington with his wife and their 3 children.
Heather Myklegard
Heather Myklegard is a seasoned marketing professional with over 12 years of experience in marketing, branding, and strategy. Heather has a passion for serving the community and has been actively involved with nonprofit work since she was 18. Her journey began as an intern for a women's 5K. This initial experience sparked her passion for nonprofit work. She has since worked with several organizations with diverse missions including homelessness, women's shelter, workplace flexibility and family consciousness, and national cancer nonprofit in Washington, DC.
Read More
Heather's expertise includes leading marketing teams, managing complex projects, creating successful proposals, and executing digital marketing campaigns. She has an acute understanding of the importance of community engagement and building strong relationships to make a meaningful impact on causes and organizations that align with her values. Heather is an Arlington County resident, community activist, and proud parent to three children attending Arlington Public Schools. Heather is a graduate of Leadership Arlington Class of 2022.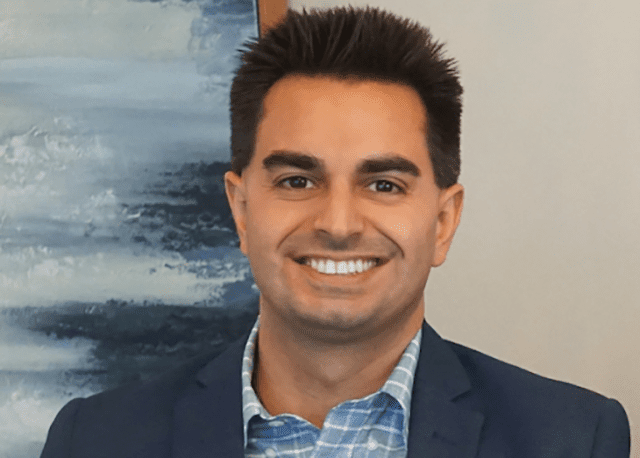 Shy Pahlevani
Shy Pahlevani is a successful D.C. based serial entrepreneur. Shy founded LiveSafe – a leading mobile safety communications platform that crowd-sources safety intelligence. He would raise $25 million dollars for LiveSafe from 4 tech titan billionaire backers including Steve Case (AOL), Barry Diller (IAC), Dave Duffield (Workday), and Fred Smith (FedEx) that would take the brand international. LiveSafe now actively protects more than 5 million people across the Fortune 1,000, universities, and government agencies.  LiveSafe was acquired by Vector Solutions in October 2020.
Read More
Later in 2017, Shy created a food-tech platform HUNGRY – the first ever online catering marketplace connecting local top chefs for office food. HUNGRY operates within D.C., Philadelphia, Atlanta, Boston, Austin, Dallas, California, and NYC. Notable investors include rapper JAY-Z, singer Usher, comedian Kevin Hart, Walter Robb the founder of Whole Foods, actor Terry Crews, actress Issa Rae, and Seth Goldman founder of Honest Tea, Bravo's Top Chef Tom Colicchio, and a dozen NFL & NBA stars.
Shy has been recognized as one of D.C.'s Top Young Entrepreneurs and Washington Business Journals' 40 Under 40. Shy serves on 4 non-profit boards including INOVA Hospital Foundation, PathForward, Arlington Chamber of Commerce, and Together WeServe. Shy also serves on the Investment Committees at James Madison University and Montgomery College. Shy holds 2 patents, and is Ernst & Young 2020 Entrepreneur of the Year winner.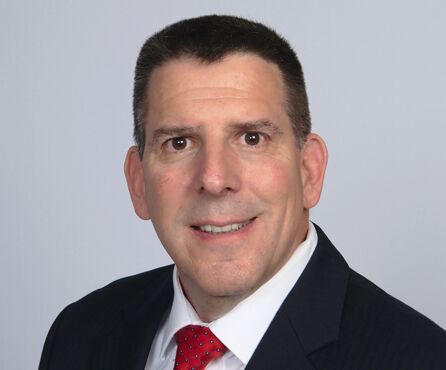 Joe Simonelli
Joe Simonelli, commonly and affectionately called "COL Joe", retired as a Colonel from the Army where he served for 30 years in positions that ranged in levels from tactical to senior policy in the Department of Defense. In his last three years in uniform, he served as the Chief of Staff of Arlington National Cemetery. Joe's work with numerous Veteran Service Organizations (VSO) and Military Service Organizations (MSO) in supporting the military, veterans, and their families has made him an acknowledged—and passionate—expert in veterans' affairs. 
Read More
He understands and values the relationship between military and civilian communities, striving to build close relationships. He is often sought after for his advice and assistance regarding care for veterans and their families. In addition to an extremely successful military career, Joe has had the privilege of serving in distinguished positions in not-for-profit organizations and community outreach:
Two years on an Advisory Committee and six years as a Board of Director for the Military Officers Association of America (MOAA);
Member of the Board of Governors of the Army Navy Country Club, a member-only country club located in the Washington, DC area;
Chair of Virginia Arlington County's Military and Veterans Affairs Advisory Committee (MVAC) and on the Arlington County's World War I Commemorative Task Force;
Member of the Board of Governors of USA Cares, a charitable organization that addresses the critical and unmet needs of post-9/11 service members, veterans and family members facing service related hardships;
Member of the Joint Base Myer-Henderson Hall Military Retiree Council.
The Emeritus Council of PathForward is made up of the Past Chairs of the Board of Directors. They serve as advocates in the community on behalf of PathForward.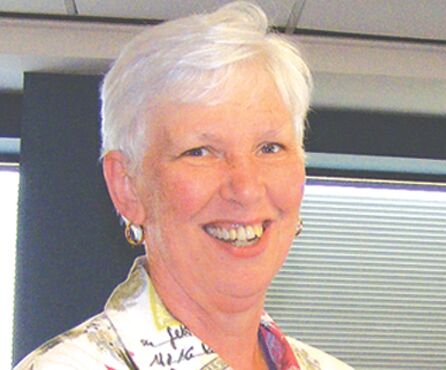 Meg Tuccillo
Chair
Meg Tuccillo retired from Arlington Public Schools after serving as the Assistant Superintendent for Administrative Services for seventeen years. Prior to that time, she was principal of Abingdon and Tuckahoe elementary schools. Meg has been a member of our board since 1992 and has served as Chair of the Board, Chair of the Development Committee and Co-Chair of A-SPAN"s Streets to Stability Capital Campaign. In addition to her commitment to A-SPAN, Meg is also chair of the Arlington Community Foundation Workforce Development Committee, Past President of Arlington Chapter of AAUW, a founding member of The Partnership for Children, Youth and Families and member of the Partnership Foundation and member of The Second Chance Advisory Board.
Beth Arthur
Sheriff
Sheriff, Arlington County, Retired
Nicole Collier
Vice President of Federal Government Affairs
Katherine McGrady
President & CEO
Patrick Phillippi
Senior Manager - Community Engagement
Christine Schaubach
Community Activist
Matt Shank
President
Virginia Foundation for Independent Colleges
Doug Taylor, Esq
Shareholder
Bean, Kinney & Korman, PC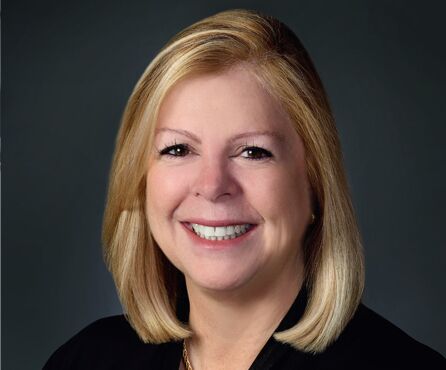 Betsy Frantz
CEO
Known for her acumen in strategic planning, facilitation, fundraising, governance and organizational management, Betsy Frantz's executive leadership spans over 30 years. She is a sought-after speaker and consultant for her expertise in maximizing team and personal capacity, strategic systems building, and leadership development. Her trainings extend to management of nonprofits as well as private and government organizations.
Prior to becoming CEO of PathForward, Frantz was the President of the Virginia Hospital Center Foundation where she launched and led a $26M bricks and mortar campaign. Prior to the hospital, she served as the founding President/CEO of Leadership Center for Excellence (formerly Leadership Arlington) since its inception in 1998. Under her leadership, the Center expanded from a single leadership program serving Arlington County to being recognized as a national leadership center model with more than 1,600 graduates representing 600+ organizations.
Read More
Frantz is the recipient of numerous honors including the national "Preceptor Award for Innovation" from the Association of Leadership Programs in recognition for going above and beyond and "achieving a new standard of excellence" in leadership programs, the "Person of Vision" award from Arlington County's Commission on the Status of Women, the Kiwanis Club of Arlington's Community Service Award, the Arlington Rotary Club's "Light Up Arlington" award, and  the John Tydings Hero Award for Collaboration from Leadership Greater Washington.
Frantz currently serves on the Executive Committee of the Arlington Chamber of Commerce and the board of Lead VA.  She served on the steering committee that started Lead VA in 2005. She is member of LEAD Virginia Class of 2007 and a member of Leadership Fairfax Class of 1996.
A native of Virginia with a Bachelor of Business Studies degree from The College of William and Mary, Frantz lives in the Arlington community with her husband, Scott. They have three grown children and a yellow lab named Hadley.
Frantz's certifications include:
Certified Culture Facilitator, Veritas Culture,
DiSC® Everything Workplace and DiSC® 360 facilitator,
Accredited Facilitator, Five Behaviors of a Cohesive Team facilitator,
Certified Coach: Global Team Coaching Institute,
Enhanced Practitioner, Foundations of Great Coaching,
Certified Trainer, David Allen "Getting Things Done",
Certified Trainer, Millennial Management Institute,
BoardSource's Certificate of Nonprofit Board Education,
Community Leadership Association's Certificate in Advanced Facilitation Skills,
Certified Facilitator, Crucial Conversations & Crucial Accountability, VitalSmarts.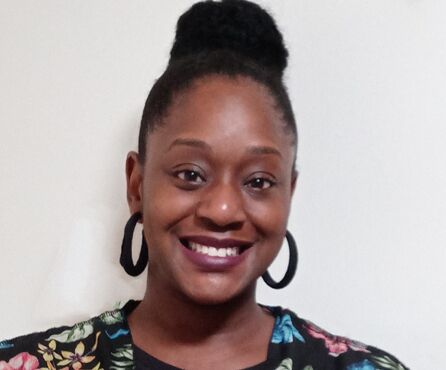 Ayana Bellamy-Bowles
Sr. Director of Federal/State Housing Programs
Ayana Bellamy-Bowles is currently the Director of Federal/State Housing Programs. She has been with the organization for almost 11 years. She is originally from Northern California. Ayana has been in the Homeless services field since 2008. Prior to working with PathForward, she worked with the homeless population in DC at Green Door. She has played an integral part in growing the PSH program at A-SPAN five-fold.  Under her leadership, the PSH team continues to grow and help provide the vital permanent supportive housing case management that is critical to keeping individuals and veterans housed. She has a true passion for the homeless population and goes above and beyond to ensure our clients stay in housing.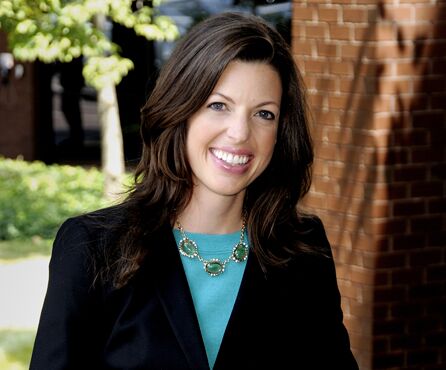 Shannon Blevins, CPA
Finance Director
Shannon serves as our Finance Director through a partnership with a local accounting firm, KWC. Shannon has more than 20 years' experience in public accounting providing accounting, audit, tax and consulting services to nonprofit organizations. She became a principal of the firm in 2012 and leads the firm's client accounting services department. She is a member of the AICPA, VSCPA and has obtained the AICPA's Not-For-Profit Certificate I and II.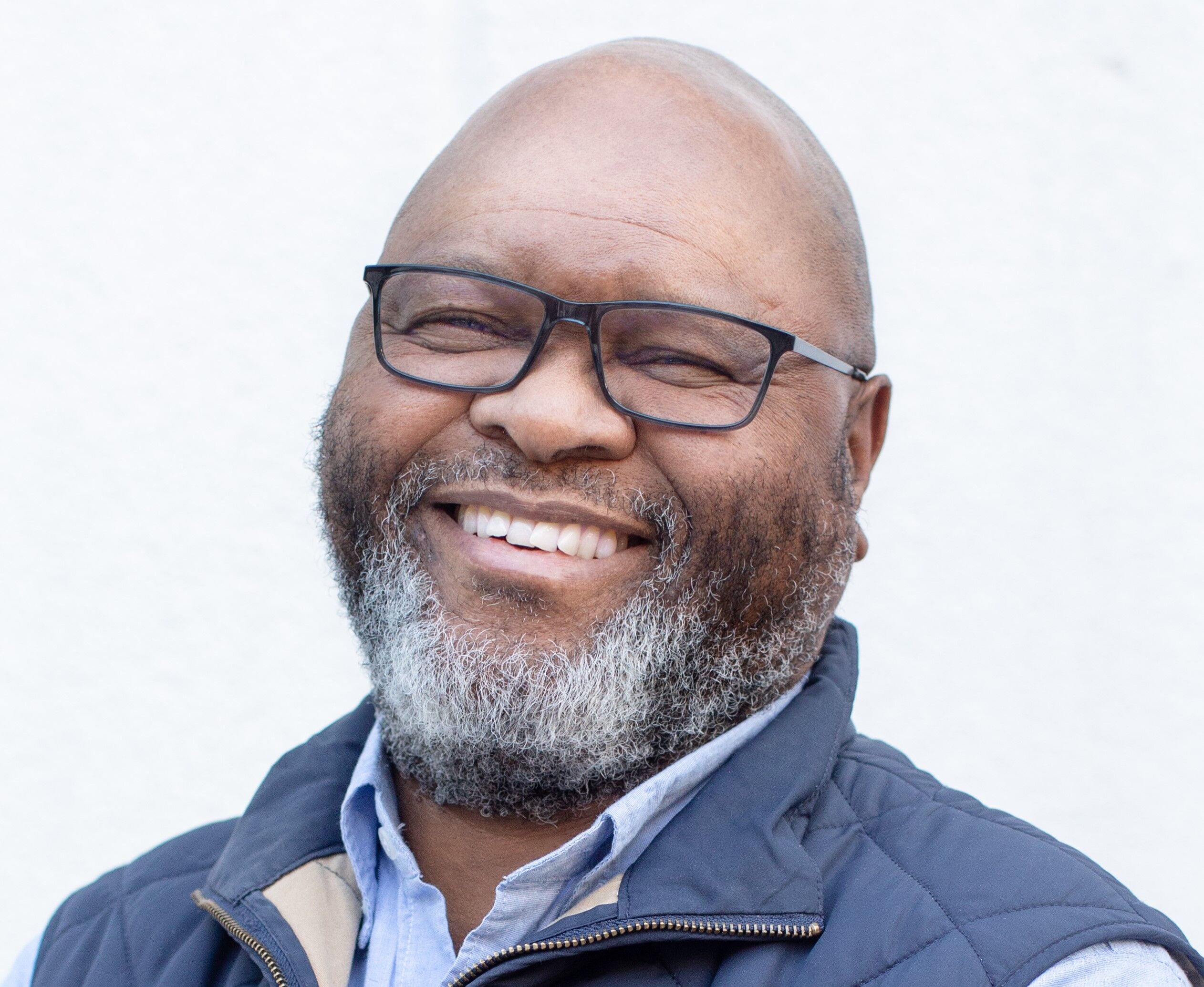 Leonard Chari
Vice President, Operations
Leonard Chari has over 20 years' experience serving homeless populations in Fairfax and Arlington Counties. As the PathForward Vice President of Operations, he has maintained a strong and consistent work culture through the growth of the organization to a premiere housing provider in Arlington County. In 2018 Leonard received an award from The Washington Executive Management for maintaining A-SPAN's operational efficiencies even as the organization has undertaken this dramatic transformation. He has worked in various capacities in Government, Corporate and Non – profit organization spanning over 30 years. Leonard is passionate and is dedicated to ending homelessness in our community. Over the years has worked and collaborated with various partners in the community to increase the delivery of innovative housing solutions.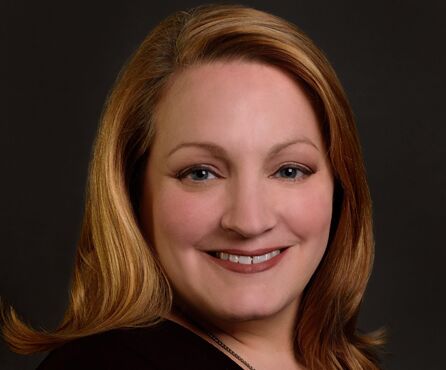 Liz Nohra
Sr. Director of Strategic Partnerships
Liz Nohra is an experienced leader and community connector with over 20 years of executive experience in nonprofit organizations. Liz started her career in senior museum management after receiving her master's in Museum Studies from the Cooperstown Graduate Program. Prior to building her career in Arlington, Virginia, Liz served as the Assistant Director of a mid-sized historical society and then as the Executive Director of a start-up children's museum. After moving to Arlington, Virginia, Liz assumed the role of Chief Operating Officer at the Leadership Center for Excellence (LCE), where she spent almost 10 years facilitating leadership programs for established leaders, young professionals and high school students.
Read More
During her time at LCE, Liz provided leadership training and facilitation to over 500 leadership program participants. As a certified Everything DiSC© Workplace Facilitator, Liz helped leaders of all ages to better leverage their personal strengths and improve professional relationships. Liz also managed a membership of over 1,500 members and became a trusted advisor and connector for those seeking greater involvement in the civic and professional landscape of Arlington. Liz considers herself to be a nonprofit "generalist", wearing many hats, and she has overseen numerous areas of organizational operations including membership recruitment and retention, program creation and implementation, facilitation, fundraising, and marketing and communications.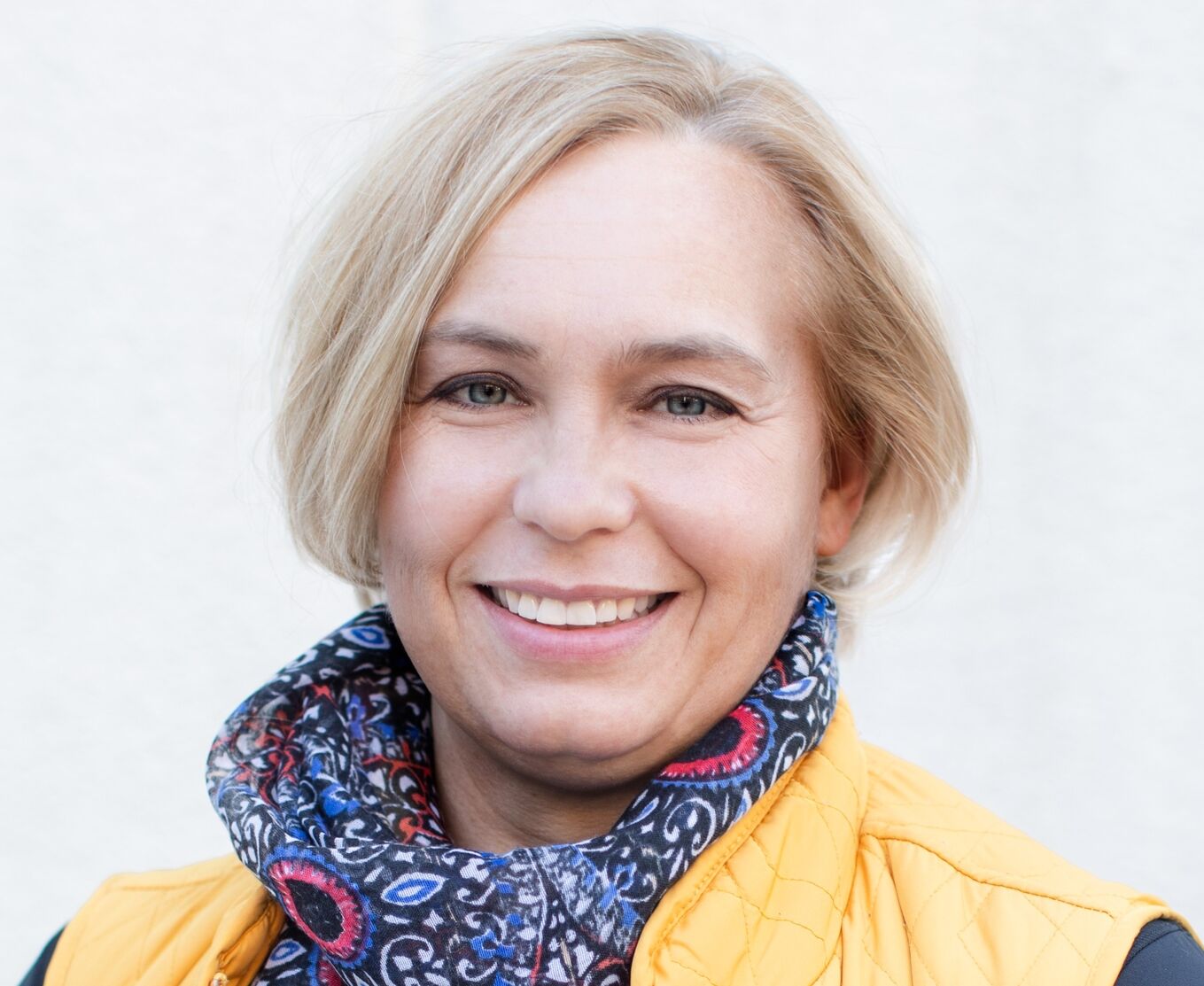 Kasia Shaw
Sr. Director of Medical Services
Kasia joined PathForward in June 2015 as a full-time Family Nurse Practitioner. She attended the United States Military Academy at West Point, NY where she earned her Bachelor of Science in Russian/Spanish and upon graduation was commissioned as an officer in the US Army. While in the service, Kasia also obtained a Master's in International Relations from the University of Oklahoma, Norman. Upon completing her service requirement, Kasia went back to college to pursue her degree in Nursing. She received her BSN from University of Delaware and her MSN, FNP from Georgia College.
Read More
Her nursing career includes Oncology Nursing, serving as Assistant Manager within the Medical Surgical Unit in Warner Robins, Georgia, and agency nursing in long-term care facilities. Kasia also has served as adjunct clinical instructor for Georgia College and Marymount University.
Kasia is passionate about working with the underserved populations. In addition to her full-time role with PathForward, Kasia travels annually to Honduras on a medical mission with the Georgia College NP and BSN students.
During her off time, Kasia enjoys gardening, kayaking, and hiking.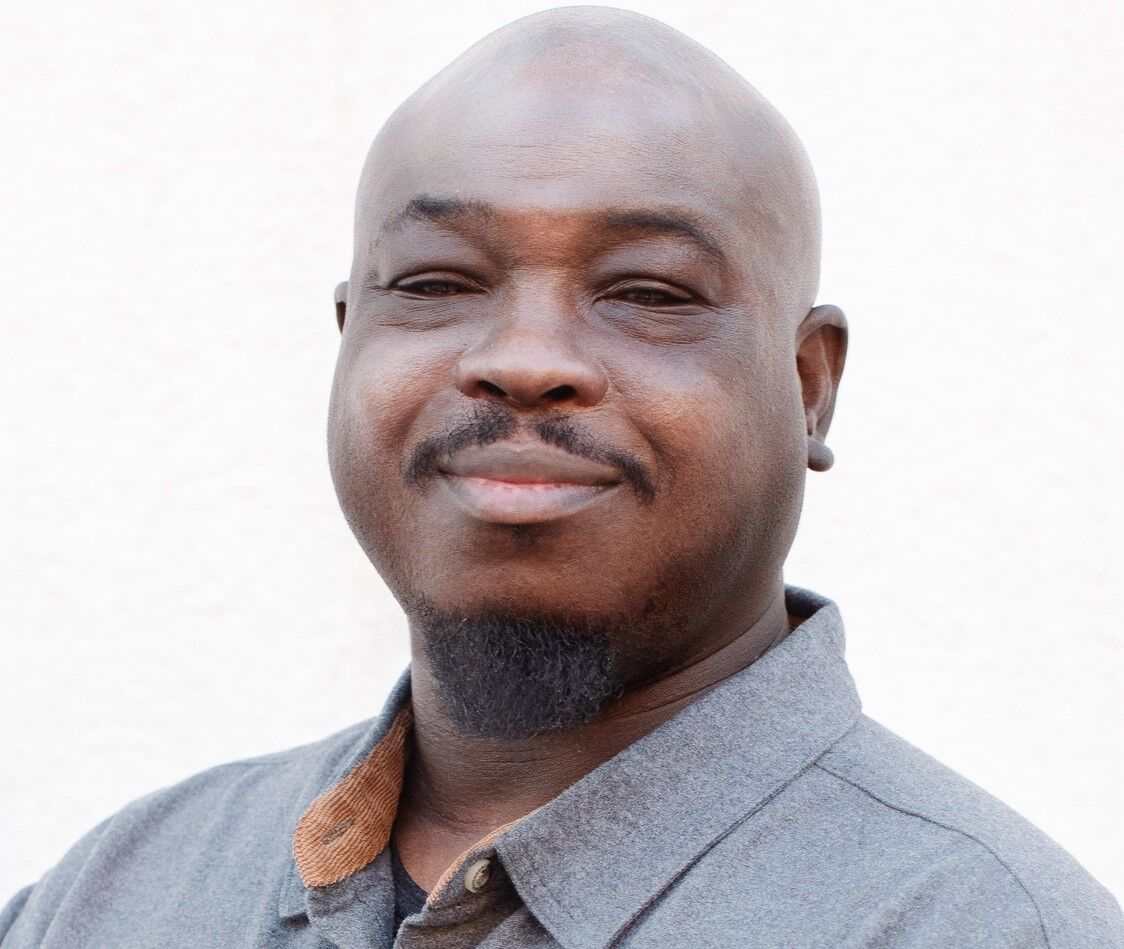 Terrance Toussaint
Sr. Director of the Homeless Services Center Programs
Terrance Toussaint is currently the Senior Director of the Homeless Services Center Programs. He is originally from Trinidad and Tobago. He has been in the Homeless services field since the spring of 2001. Prior to entering homeless services Terrance Toussaint operated his own property management company. Terrance hopes to one day be able to affect change through polices on a federal scale. He was an integral part of homeless services In Arlington County starting with his role as part of the 100 Homes team.